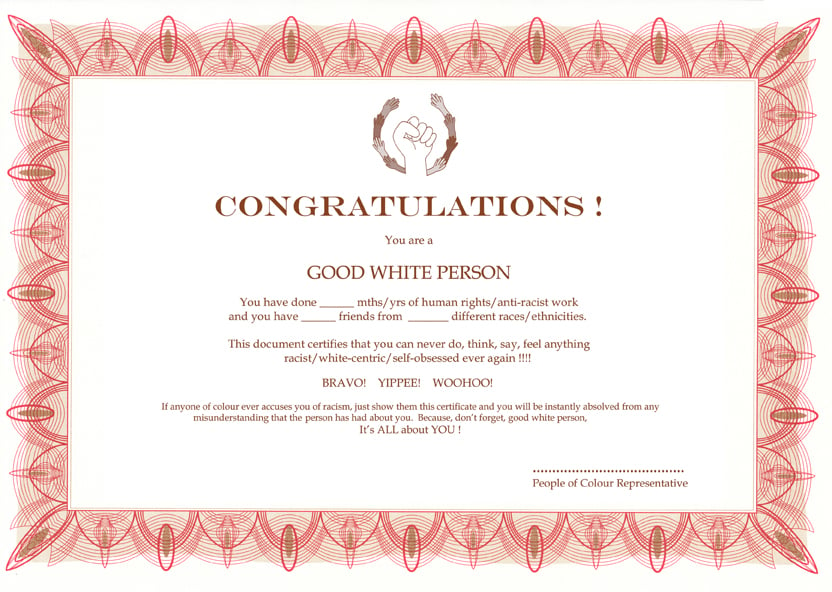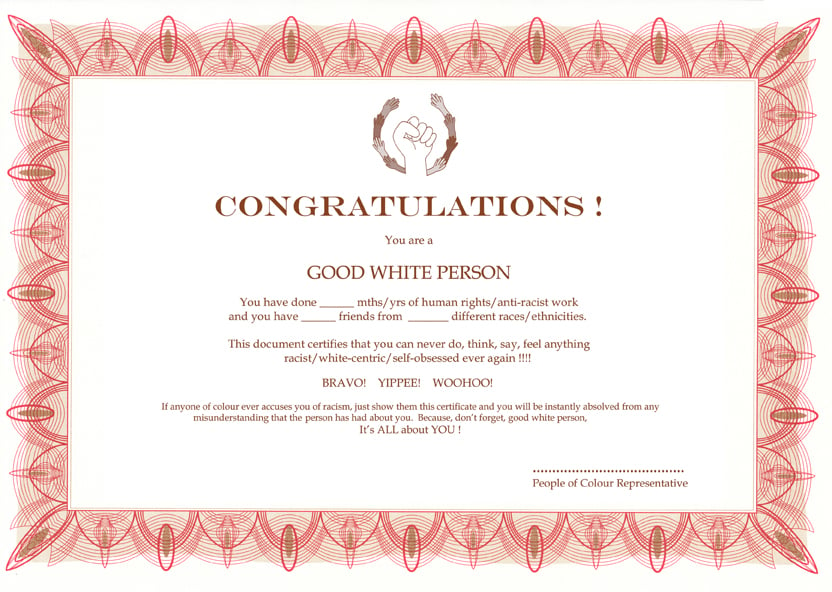 Good White Person certificate
$5.00
certificate with fancy border. at top centre is a drawn logo of a white fist surrounded by a wreath of smaller various coloured hands. underneath reads "CONGRATULATIONS! You are a GOOD WHITE PERSON. You have done ___ months / years of human rights / anti-racist work and you have ___ friends from ___ different races / ethnicities. This document certifies that you can never do, think, say, feel anything racist / white-centric / self-obsessed ever again !!!! BRAVO! YIPPEE! WOOHOO! If anyone of colour ever accuses you of racism, just show them this certificate and you will be instantly absolved from any misunderstanding the person has said about you. Because, don't forget, good white person, It's ALL about YOU!" Below in bottom right corner is a line for a signature, under which reads "People of Colour Representative"
A4 or letter size printed full colour on 230gsm card stock
Also available for purchase at RISE refugee, Melbourne city. All proceeds from sales at RISE go to RISE. All profits of online sales and sales at Sticky, Melbourne City go to print more stock to donate to RISE and other POC orgs and events.
*Please expect slow delivery of your order due to personal health reasons, though send an email if your order is urgent or delayed too long and I'll do my best to get it to you soon.